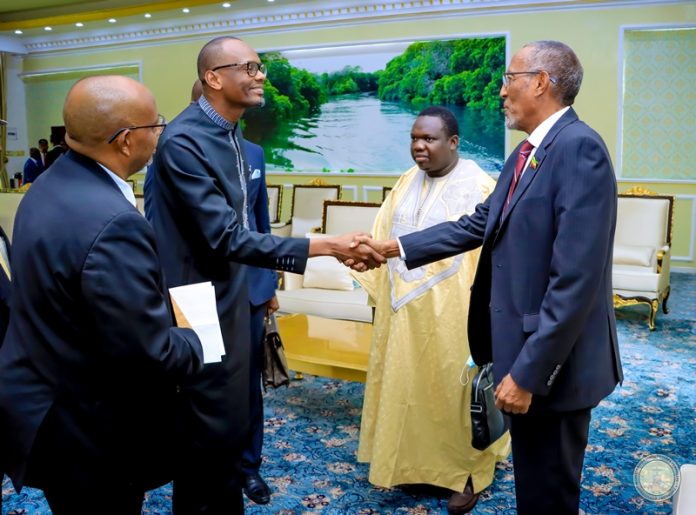 The President of the Republic of Somaliland, His Excellency Musa Abdi, received a delegation from the office of the President of Senegal, H.E. Macky Sall, who is also the Chairman of the African Union. Members of the delegation included Mohammamel Habib Niang and Elhadji Abdoulaye Dia.
At the meeting, which was held in the presidential palace, the president first received greetings and an important letter from the President of Senegal.
For his part, President Bihi thanked the members of the delegation for their visit and described to them in depth the progress and democracy in Somaliland, the various stages it has passed to get to where it is today, and its national aspirations.