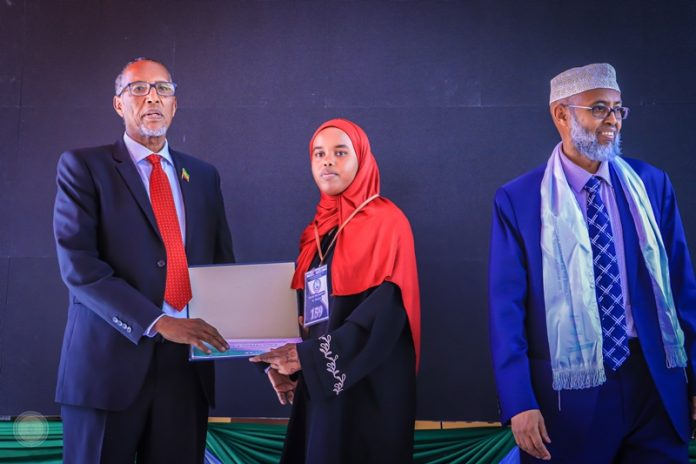 His Excellency, the President of the Republic of Somaliland, Muuse Bixi Abdi attended a large ceremony for the graduation of a total of 3,000 students who studied the Constitution of Somaliland, a program spearheaded by the Ministry of Communication.  
The graduation ceremony, which was held today at the University of Hargeisa campus, was attended by Cabinet Ministers, MPs, heads of various universities of the country, politicians and scholars, many of whom gave speeches on nationalism and why it's important to study the Constitution of the country.
Speaking on the occasion, President Bihi first commended the graduates for the time they put into learning the constitution of their country and understanding the value of nationalism, and congratulated the ministry officials for the progress they have made.
Finally, the President of the Republic of Somaliland, Musa Abdi Abdi, presented diplomas to a number of today's graduates and urged them to always take part in their country's development.